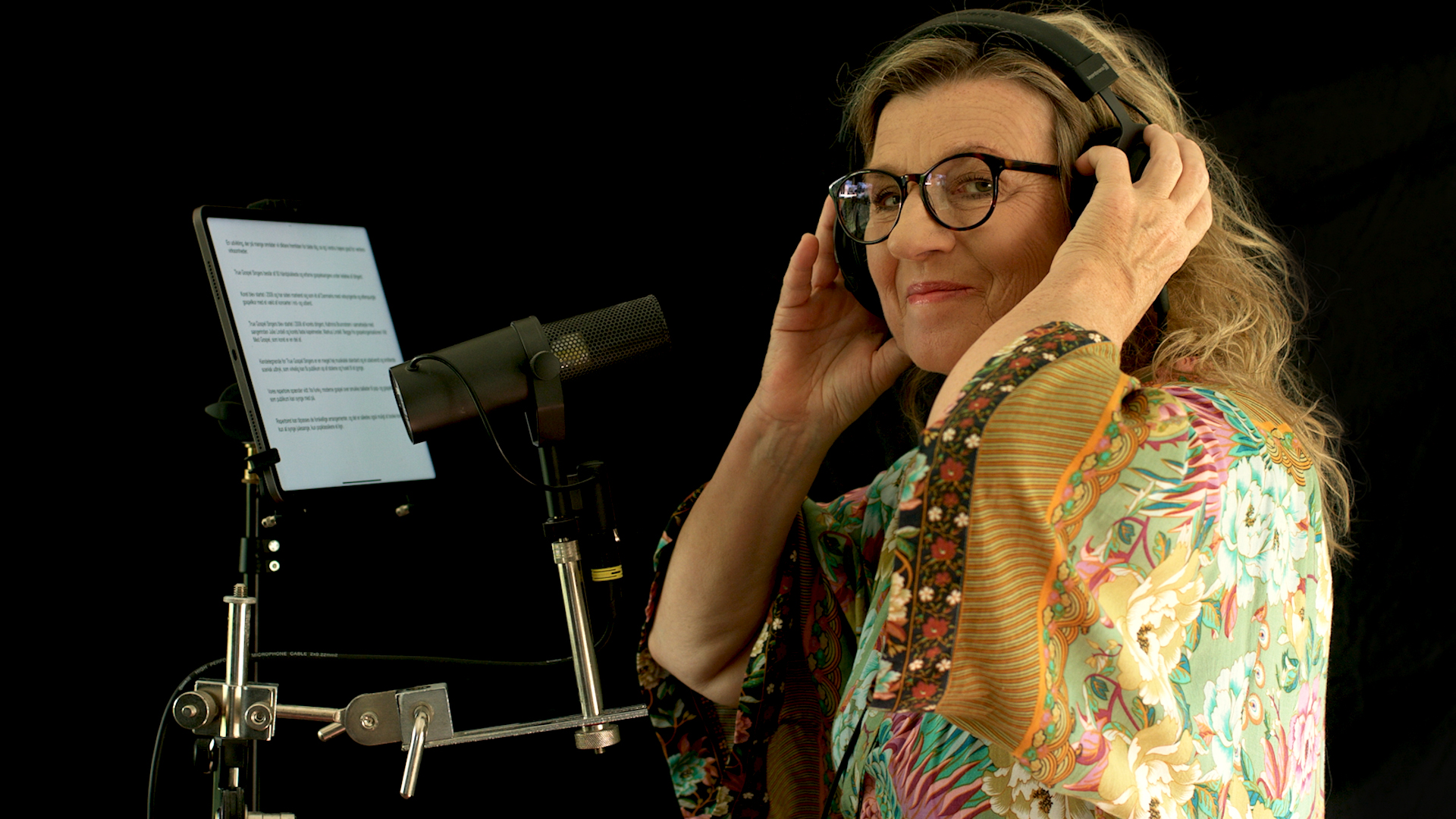 Iben Plesner – leading female native Danish Voice actor
I am a female Danish voiceover artist living in Copenhagen, Denmark.
I specialize in accent-free Danish voiceovers for TV – & radio commercials, character voices for animation projects, corporate narration, web and SoMe commercials, e-learning and IVR etc.
I have my own professional homestudio and can deliver within 24 hours. You can join the session on Skype if you wish.
As I am also an experienced copywriter and I can assist you in writing or editing your Danish scripts.
In addition to an attractive and friendly voice character, Iben has a great linguistic understanding, which ensures correct accents and optimum intelligibility of the message.
Iben is an incredibly talented voiceover artist!
Iben has a good and credible voice that can sell a message in a nice way so that you don't feel clasped. She is also very flexible and always keeps her deadlines.
Iben is definitely one of my favourite voice overs. Besides being an accomplished VO artist, she also has a very positive attitude towards things and is very pleasant to work with.
VO in English with Scandinavian accent
Duckling
Freezone
Hookline Production
Jam audio post production
Ranum Studio
Roberto Audioedit
Speakerbureauet
Spray CPH
Sonify
Supersonic
Voicearchive
M.fl.
Bacon
Bermuda Film
Danmarks Radio
De Luca film
Frontier Film
Hookline Film
Larsen VFX
M2 Film
STV Mayday
Troika Film
Vestmar
M.fl.
Arla
Coop
EU div.
Experimentarium
ISS
JYSK
Kræftens bekæmpelse
Sanex
Telenor
Tui
Røde Kors
M.fl.